Since 1979, RE/MAX Preferred Associates agent Marcia Rubini has helped many residents of Toledo, Ohio, find a place to call home. Out of all of the families she's met, transactions she's closed and friends she's made along the way, one recent client stands out like no other.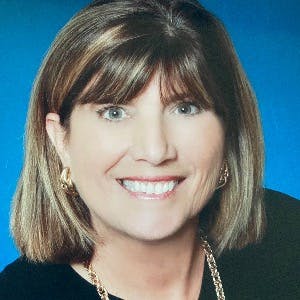 In April, Rubini received a phone call from a prospective buyer she already knew quite well. It was one of her office's Miracle Children – all grown up.
A "Miracle Child" is a patient whose medical treatments are funded by Children's Miracle Network (CMN) Hospitals contributions, including by RE/MAX agents who choose to donate with each closed real estate transaction.
Rubini's new client spent her early childhood battling a rare form of leukemia, landing her at Mercy Health – Children's Hospital in Toledo on a regular basis. In her time receiving treatment at the hospital, the child became involved with CMN Hospitals and formed a relationship with the RE/MAX Preferred Associates brokerage.
RE/MAX Preferred Associates is a Miracle Office, meaning that through the RE/MAX relationship with CMN Hospitals, the office and its agents sponsor Miracle Children through donations and fun, creative events.
Where it all began
Rubini first met this Miracle Child when she was just 6 years old. In the midst of receiving treatment for childhood leukemia, the young girl and her family began attending RE/MAX Preferred Associates' annual Cinco de Mayo celebration and auction as a fun way to get to know the people who were fundraising on her behalf.
Always actively engaged in her community, Rubini sparked a special connection with the young girl when she bid on one of her magic marker drawings – and won. Scribbled on white paper were two women in elaborate, colorful dresses – the girl told Rubini that she dreamed of someday being a fashion designer. Rubini has kept the drawing on her office desk ever since.
"I sew a lot, and every year when I saw [the girl] at the event in the spring, I told her I was going to make that dress someday – the one she drew in the picture," Rubini explains.
Fifteen years later, with the onset of COVID-19 this spring, the RE/MAX Preferred Associates office decided to cancel their annual Cinco de Mayo celebration for everyone's safety. This would be the first time the former Miracle Child and her family wouldn't have their annual reunion with the RE/MAX affiliates.
To Rubini's surprise, they still had their reunion – in a whole new way.
A unique rekindling
Now into her early 20s and cancer-free, the past Miracle Child reached out to Rubini to help her and her boyfriend find their very first home.
"It's amazing seeing her healthy and living a fantastic life," says Rubini. "I ended up finding them a great starter home."
The night before the final walk-through of the house, Rubini sewed a dress – the very one the girl had drawn so many years ago. When they closed on the house the next day, Rubini wore the dress.
"She couldn't believe it. She goes, 'Oh my gosh, Marcia, you made the dress!' and I said, 'I told you I would!'" Rubini recalls.
"For over 15 years I've been a part of her journey," Rubini says. "I'm lucky to still be a part of it."
story originally posted on news.remax.com. written by leah curtis