Celebrating Global RE/MAX Week Oct. 2-8
In celebration of Global RE/MAX week, the team at RE/MAX Power Associates in Johnstown, PA enjoyed a special treat! As a thank you for their team raising nearly $10,000 so far this year for sick and injured kids at Geisinger Janet Weis Children's Hospital, and for reaching Miracle Office Status (designation for offices raising $2,000 or more during the calendar year), agents received a Dairy Queen Blizzards and a certificate to proudly display. Additionally, nine RE/MAX Power Associates agents received CMN logo prizes for reaching Miracle Agent Status (designation for agents raising $500 or more during the calendar year). Congratulations and thanks to the following agents who received this honor: Sue, Bill, Jeffrey, Donald, Douglas, James, Gerard, Brooks and Ian!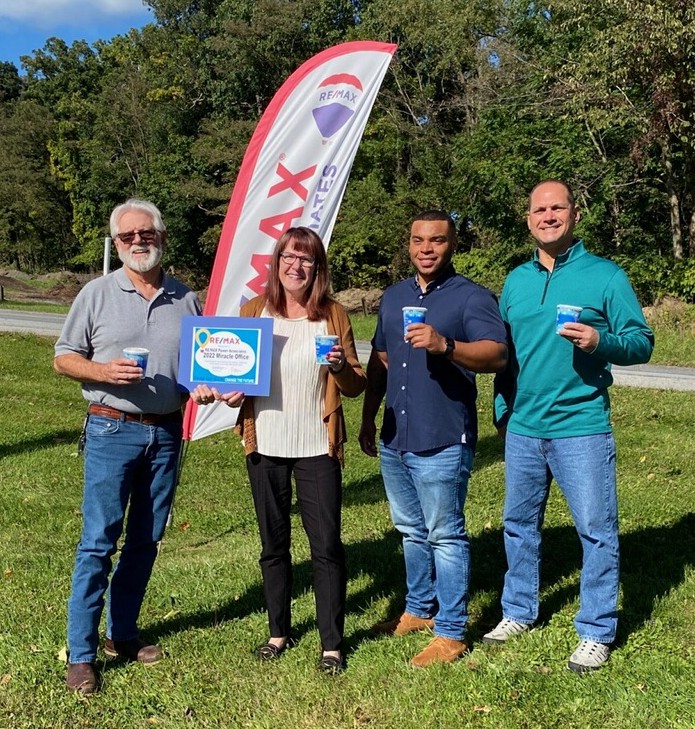 So, how do these agents raise so much for their local children's hospital? Most make a donation in honor of pediatric patients when they close a sale. What a meaningful way to share their commitment to make an impact on the lives of kids and families in their local community with their clients!
Check back this week to see more highlights of other amazing RE/MAX agencies dedicated to CHANGE KIDS' HEALTH AND CHANGE THE FUTURE!